Brindamos apoyo para las oportunidades de crecimiento en una empresa.
La red de Institutos Tecnológicos tiene como objetivo ayudar a las pymes y empresas a internacionalizarse para generar nuevas oportunidades de negocio, tanto dentro como fuera de la Unión Europea. 
Disponemos de distintas plataformas y herramientas con las que impulsamos las oportunidades de desarrollo tanto en grandes empresas, como en pymes y microempresas.
REDIT forma parte de la mayor red mundial de apoyo a la empresa.
REDIT forma parte de la red Enterprise Europe Network (EEN), formada por más de 600 organismos regionales con presencia en 55 países e impulsada por la Comisión Europea. SEIMED es el consorcio para la Comunitat Valenciana y Murcia de la EEN. 
El objetivo es mejorar la competitividad de las pymes mediante la internacionalización, innovación y cooperación tecnológica y empresarial.
REDES de las que

forma parte REDIT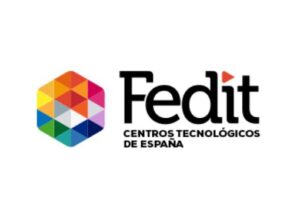 Our 2020 Annual Report summarizes REDIT's main activities throughout the year and provides a selection of projects carried out by our Technology Institutes.
This is a REDIT tool providing public access to all the capabilities of our Technology Institutes: knowledge areas, technological lines and sectors of application, as well as many major projects and available resources and infrastructure.